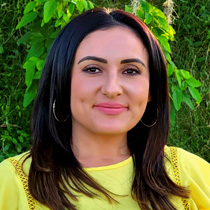 KIRA JONES – BUSINESS DEVELOPMENT
Kira Jones oversees the commercial real estate investment projects and business development for Fischbach Land Company.  She was born in Kyiv, Ukraine and is bilingual in English and Russian.  Kira holds her culture and values very close and believes they are contributing factors to be a driving force in today's increasingly demanding market.
With over two decades of experience in hospitality and project planning, she has developed a sincere passion for success and excellence.  Kira is responsible for all aspects of operational and business development functions, including solidifying relationships with clients, vendors and partners.  She is known for quickly grasping difficult concepts while working in fast paced environments to deliver results seamlessly into any project.
Kira holds a degree in Marketing from Penn State University.  She moved to Florida from Connecticut in 2015 and currently resides in Lithia, where she enjoys spending time with her husband and two daughters.