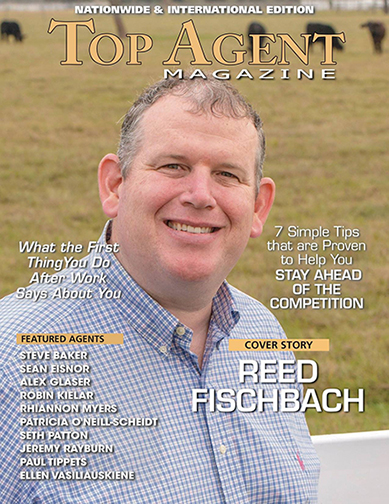 When it comes to real estate land sales in Central Florida, Fischbach Land Company exists in a category all its own.
Top Agent Magazine (December 2018) featured Reed Fischbach and the Fischbach Land Company in a 5-page article about Florida land and relationships.
Reed built the company from the ground up through clients, landowner, and buyer relationships. After working with a large land brokerage years ago, Reed went out on his own in 2008 and over the course of this most recent year, Fischbach Land Company had closed more than $100 million in transactions.
"I stay very involved in what's happening, not only in the brokerage world but in the development world," he says. By deeply understanding the different perspectives of land properties for his clients, he can give valuable and trustworthy insight.
"Understanding value when buying or selling land involves much more than information on other sales in the area," he says. "I can explain to buyers what it's going to cost to expand or make changes and I can explain to the seller what the most is that we're going to get."
Because he grew up in the Central Florida region, Reed holds strong personal and family connections to the land and to its business people and residents. "We're a smaller group, but we do well because of the relationships we have with the families we've represented for so long." Clearly, Fischbach Land Company is proof that when you do right by people, educating and advising them patiently, success will come.https://issuu.com/topagentmagazine/docs/nationwide___international_11-19-18