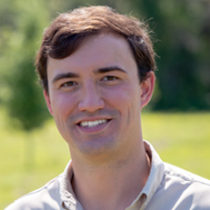 Blaise Lelaulu is a Licensed Real Estate Associate with Fischbach Land Company. He brings significant experience to working with land, as he worked as a cowboy throughout West Texas and New Mexico on over 200,000 acres. This is where he developed his passion for the outdoors and the potential for land properties.
During this time, Blaise conducted feasibility analysis of land and analysis of land suitability for grazing cattle. Monitoring critical resources and herd health allowed him to conduct medical interventions as needed. In addition, he herded cattle, organized branding, and participated in environmental review and analysis of hunter regulations.
His previous work background in a retail context includes analyzing consumer-buying trends to better marketing campaigns, writing company blogs to market new products and to support company ambassadors. He also worked with the Google analytic team and website coder efforts.
Earlier, Blaise has been an advocate of humanitarian efforts in Ethopia and has helped plant coral reefs as part of the €œCoral Gardens program in Hondouras.
He attended the College of Charleston, where he earned a Bachelor of Science in Business Administration with a minor in Hospitality and Tourism Management.
At Fischbach Land Company, He brings his expertise to agricultural Land, ranchland, recreational land, commercial land, and transitional properties in West Central Florida.
He is a member of the Greater Tampa Association of Realtors (GTAR) and is a candidate for both the Accredited Land Consultant (ALC) and the Certified Commercial Investment Member (CCIM) designations.